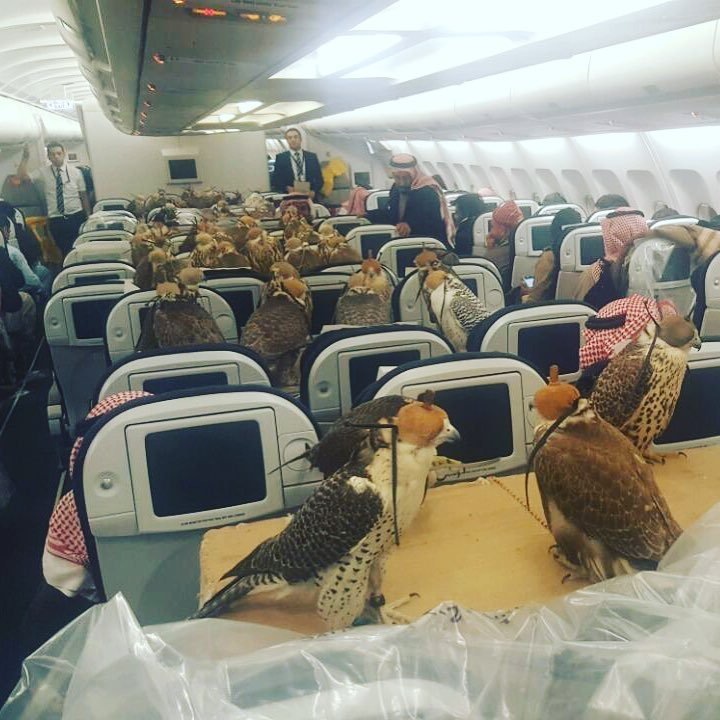 A social media user called 'lensoo' posted the picture online, with the caption - "My captain friend sent me this photo. Saudi prince bought ticket for his 80 hawks."
Interestingly, flying with hunting birds such as flacons is a common practice in UAE. There specially-designed falcon perches for the birds in first class.
The birds are assigned with a passport as well. In the United Arab Emirates, they cost around $130 and more than 28,000 passports were issued to UAE falcons between 2002 and 2013, according to records.
Qatar Airways' pet policy is totally fine with bringing a falcon on board, stating, "You are permitted to carry one falcon on board the Economy Class passenger cabin of an aircraft, and a maximum of six falcons are permitted within the Economy Class cabin of an aircraft (country regulations may apply)."
The policy further states. "It is your responsibility to make sure all necessary documentation of your pet is available before travel, such as their health certificate … and identification or pet passport."
Ways of the filthy rich, eh?